Hours & Location
Anthony's Food Shop
679 US-1
York, ME 03909
207-363-2322

Open Daily
6:00am - 9:00pm
Cafe - Open Daily
6:00am - 4:00pm
Order Thanksgiving Pies and Desserts from Anthony's!
Call or stop in the store to place your order by Thursday, 11/16 at 5pm. Orders will be available for pickup beginning at noon on Wednesday, 11/22 through 2pm on Thursday, 11/23.
We will be closing at 2pm on Thursday for the Thanksgiving holiday. Thank you! 207-363-2322 Ext 5 or 1.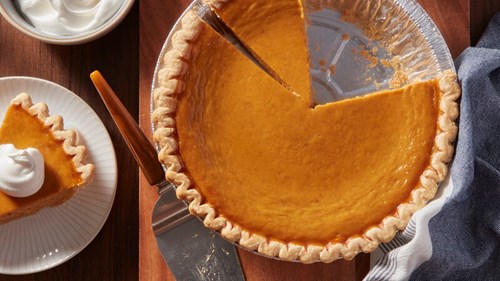 About Us
As many long time York residents will remember, Anthony's Food Shop, our pizza shop, was created on the site of the Berry Hill Farm Stand back in 1989.
 
The true pioneers of the store were Anthony and Marilyn Graziano.  Early on, Marilyn would make her homemade lasagna and brownies from home and bring them to the store every week to sell. In the early years, Anthony worked as a corporate sales manager for General Mills, but his passion and heritage were in the retail food business.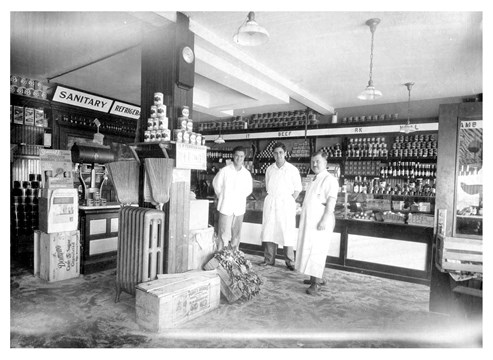 Anthony's grandfather, father and uncle at their grocery store in East Boston circa 1913 can be seen in the Café.
Over the past 30 plus years, Anthony's has evolved into one of the most iconic pizza shop establishments on the seacoast. Housing a fully equipped kitchen that includes a state of the art Wood-Stone Fire-Deck pizza oven and a scratch bakery featuring the talents of several ultra-creative bakery artisans.
2014 brought a new venture. After pioneering the sale of micro roasted coffee in Southern Maine, we decided to "do it ourselves" and opened our café and coffee roasting facility while launching our new brand, "Anthony's Small Batch Roasters". Drop in to order a latte from our friendly and creative staff of baristas while watching our talented Master Roaster, Eric Fernald, roast fresh beans to perfection! 
Under the leadership of Anthony and Marilyn's son, Mark Graziano, the family tradition continues. From brewing coffee at 5:00am, to making pizza, to managing a staff of over 60 people Mark's famous quote is: "if we can't do it right then we're not going to do it at all". We're excited for what the future holds for Anthony's Food Shop and Anthony's Small Batch Roasting Co.
At our food shop in York, ME, you won't be disappointed with an abundance of options that are ready to "grab and go" or made to order from the deli, bakery, café and pizza shop. Stop by for not only award winning pizza, but also yummy baked goods, delicious deli salads and sandwiches and freshly brewed coffee!
We're actively involved in our community, click here to learn more.